Strawberry Milk Shake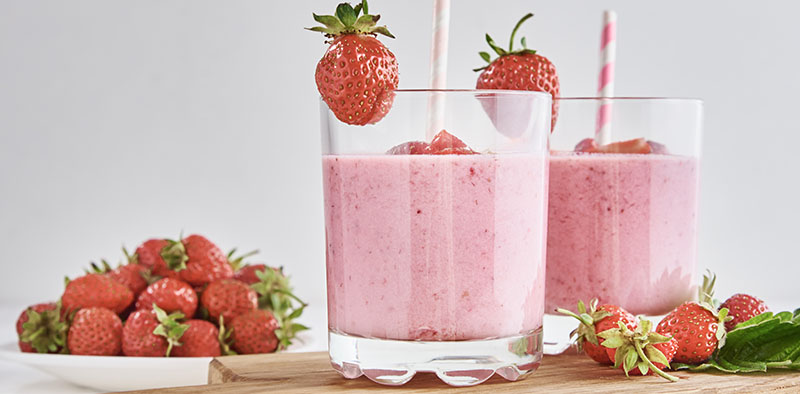 Whether you are a kid or adult, you just cannot get out of this wonderful treat! All loves strawberry milk shakes with different add-ons. Especially for kids, this strawberry milk shake makes a very nutritious afternoon treat which they will love! Packed full of calcium and vitamins, its a much healthier and delicious alternative to those processed, sugary strawberry vanilla milks that we all know kids love. You can make this milkshake dairy-free by replacing the milk for soy or almond milk, or even mixed with a bit of coconut milk. Smoothies and milkshakes are a great way to incorporate the seasonal fruits into our diet as they provide the necessary nutrition to our body. Strawberries are rich in Vitamin A and K, antioxidants and provide fibre and folic acid.

Recipe

Strawberries 2 cups
Milk 1 ½ cups (or use almond or soy milk for a dairy-free option)
Liquid honey or maple syrup (vegan) 1 tablespoon
Vanilla extract 1 teaspoon

Method
Blend all ingredients together in a blender until smooth. Pour into glasses and serve.